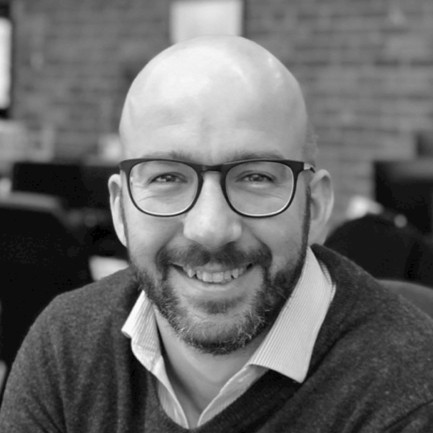 Ven 12 Mag
Federico Vanni – Head of Organic Marketing @ SmartBuyGlasses Optical Group
Talent Garden Fondazione Agnelli
17:00 - 18:00
AI & ChatGPT in SEO: Striking the Balance Between Innovation and Best Practice
Talk
Descrizione
In this event, I will delve into the allure of artificial intelligence, specifically Chat GPT, for brands in the context of SEO content strategies while emphasizing the need for cautious adoption.
While the undeniable power of this cutting-edge technology will inevitably impact the SEO landscape, it is crucial for brands to prioritize the core elements of 'search'.
I will briefly outline these key factors and then examine AI's potential benefits and limitations in addressing these aspects (including essential components like E-A-T, originality, brand voice, and more).
To conclude, I will engage the audience in reflecting on the long-term consequences of AI implementation in search and share best practices for incorporating AI into SEO strategies in the immediate and longer-term future.
Speaker: Federico Vanni – Head of Organic Marketing @ SmartBuyGlasses Optical Group
FREE TICKET - BOOK ONLINE
Organizzatore
SmartBuyGlasses is a leading global eyewear retailer. With over 15 years of expertise in the eyewear industry, SmartBuyGlasses sells an extensive range of eyeglasses, sunglasses, and contacts at accessible prices. SmartBuyGlasses is at the forefront of trending eyewear, addressing the customer's each and every need.